JamDeck
An organic music sketchpad for capturing brilliant ideas quickly.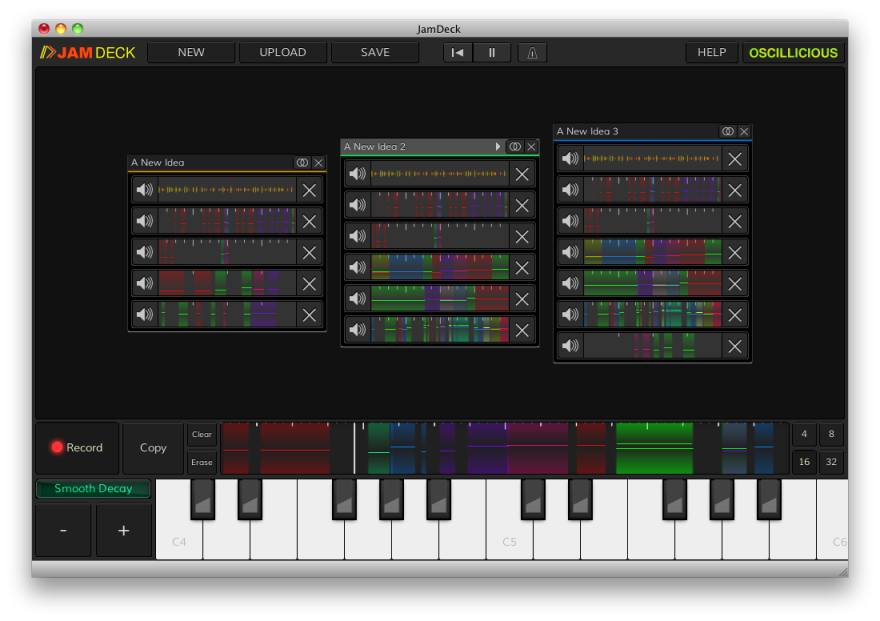 Instant Live-Looping Jam Sessions
JamDeck is a music sketchpad with a live looping workflow, simultaneously recording MIDI and audio of your jam. Loops can be dubbed over or copied to stacks called Ideas, and cloned with a single click for quick iteration.
With a broad range of instruments always at your fingertips and an intuitive workflow, JamDeck lets you be spontaneous too. The built-in Loop Recorder lets you easily record and layer an unlimited number of loops of up to 32 beats in length.
JamDeck drops you right into the action to quickly capture those magic moments.
Features
39 built-in instruments
29 drum loops to kickstart your jam
4 mastering presets to amp your
MIDI controller support
External recording - Record loops from your guitar, your microphone, or anything you can plug into your soundcard!
DAW / MIDI Export - Drag and drop MIDI export to Ableton Live, Logic Pro, REAPER, GarageBand, and more.
Session Saving - Save and load your jam sessions, plus all your loops are rendered to MIDI and WAVE.
Note: Mac OS X support was discontinued in August 2019. Downloads for the Mac version of JamDeck are provided for existing customers only.